This is the second look I created when trying out the Yves Rocher 100% intense kohl kajal pencils (
check out the first one here
). Not all of the colours inspired me (nor were they all great quality), but the Bleu Indigo and Terre de Sienne ones hold a special place in my heart. The blue because, well, obviously, and the orange because I had totally not expected to be able to put a nice look together. I never wear orange (bad Dutchie), and because warm coloured eyeliner just feels weird to be, like it would just make you look as if you have an eye infection. NO THX. And yet, I was totally in love with this make up look when I finished it. It's playful, artsy, easy yet big and sort of something I'd associate with spunky anime heroines. I kept the rest of my make up dewy and bare faced to let the eyes speak for themselves. I also think the orange lower eyeliner would look great with virtually any eye colour. Hope you like it!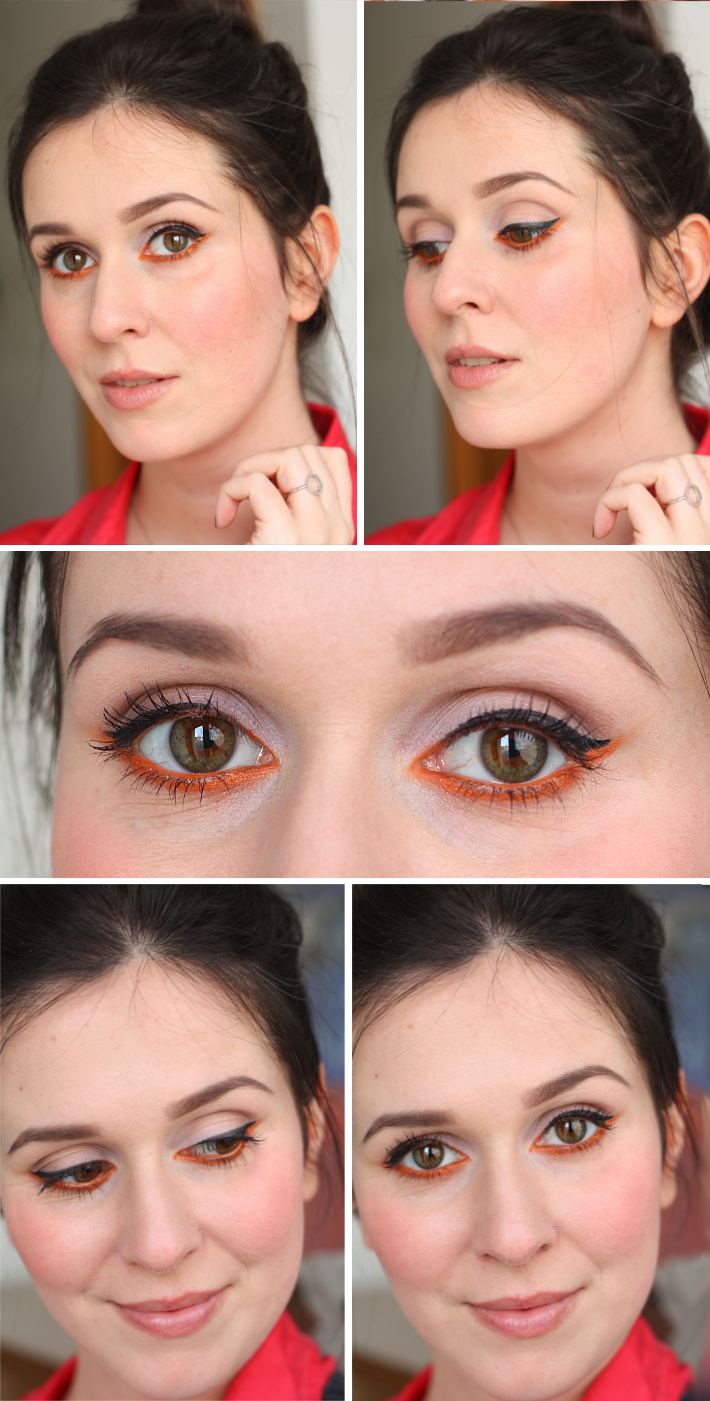 Products used:
- Maybelline Volum' Express mascara
- Yves Rocher Intense kajal in Terre de Sienne on the waterline and below
- some vaseline on the lips
Let me know what you think! Were you as surprised as I was about warm, orange eyeliner actually looking quite cool (pun not intended)?