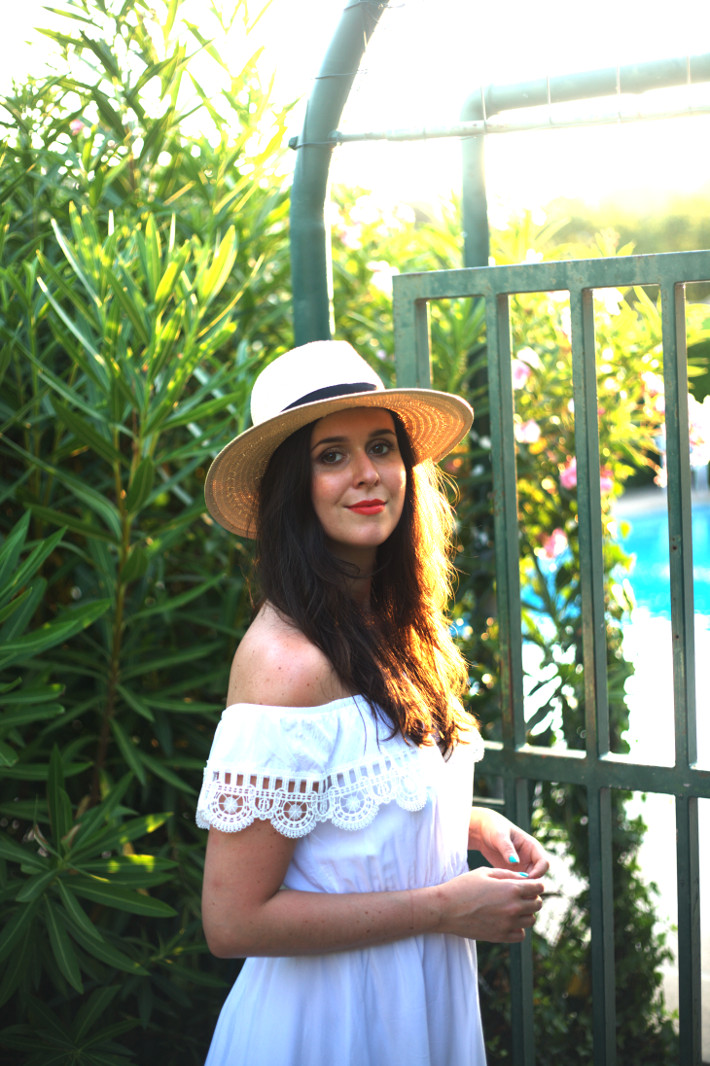 The moment I saw the gate to our communal pool in France, and especially the way the setting sun shone through it, I knew I wanted to use it as a photo backdrop. And for once, reality measured up to imagination: doesn't this look like the epitomy of careless summer nights? The perfect way to showcase this pretty white dress (
on sale right now, just 17$
! And not nearly as ridiculously short as on the model) against suntanned limbs, messy pool hair and the last of the golden summer light.
If I remember right, we snapped these pictures on our last night at our first French destination. We stayed in a pretty hilltop maisonette in Biot (Antibes, close to Nice and Monaco) for the first seven nights, and then we moved over to St Victor La Coste (Languedoc-Roussillon) for the last four nights. I was a huge fan of our first address because the house felt like a real home, not at all like one of those minimally decorated vacation appartments, and because we were so close to the Mediterranean. I have to admit, I fell in love with the Côte d'Azur. But more about that later, I still have plenty of holiday shots to share with you guys when we need a little pick-me-up on a grey day.
Let's chime in the weekend. Hope you love the outfit!