Aaaaah the sun is shining! It's actually warm in the sun and I'm totally exstatic! Also, Lady Gaga is FINALLY coming to Belgium again and I'm so going to see her show. That shit is going to be awesoooome ohyeah. Springwarmth and Lady Gaga make me do crazy things, like wearing a yellow men's blouse with black sequined shorts, prancing around in the sun: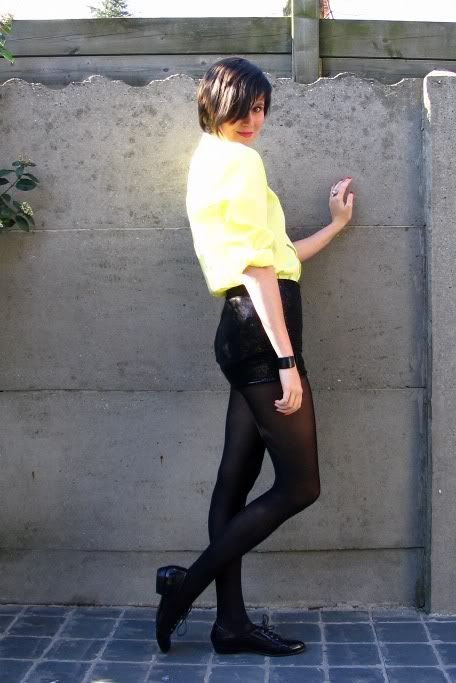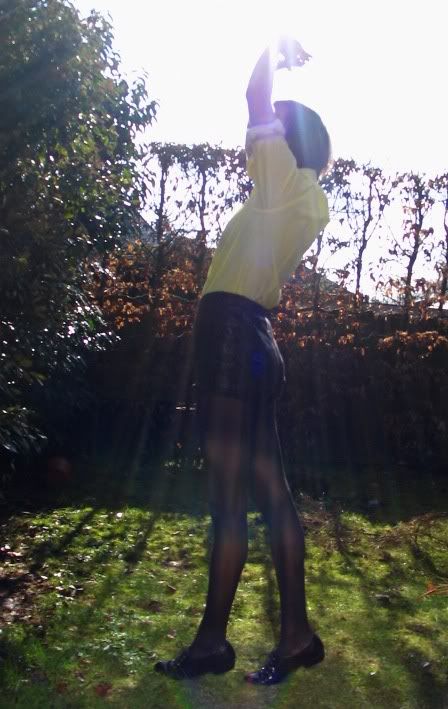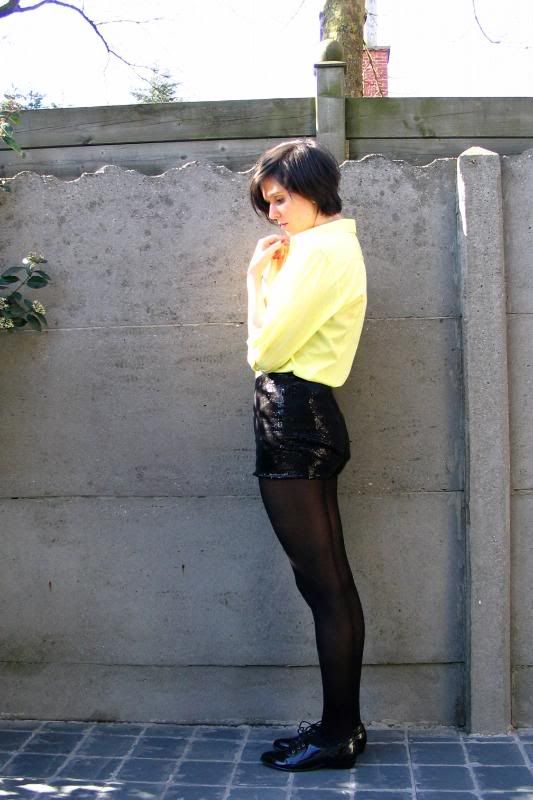 That's not really a VPL, it's just the blouse I tucked into my shorts that is showing there on my bum :D

blouse: h&m men's
shorts: h&m
shoes: pimkie
bracelet: COS
My boyfriend asked me why I was looking like Easter since yellow is a typical color for easter-decorations around here. After dinner we drove off to distant family members of my boyfriend's that were getting rid of furniture for free to see if there was anything for us. I saw a gorgeous armoire but it's way too big to just integrate in our - already full - living room. On the way to where we were going (:D) we drove through the small village where I used to live and the town where I went to highschool, and it brought back all kinds of memories. I grew up far from real cities, all my neighbours were farmers with huge barns full of animals and hay, and I can still get quite melancholic just thinking of the smell of manure, haha! I really loved growing up in the country. We had chickens and geese and lots of cats and dogs, and I climbed trees and dug holes and pretend-fished in a water-filled ditch, it was amazing. Our house was practically a dump, with a leaky roof and no heating in the bedrooms, but I loved it. It's nice when a sound, a smell or a sight reminds you of the past.