So here's my first bit of streetstyle blogging! These are the first few people I "scouted" while going about my day in Antwerp, before and after classes. I saw so many gorgeous, stylish people, but a lot of them were on bikes and I wasn't ready to throw myself in front of them yet :D Maybe next time! It's truly remarkable how many bikeriders in Antwerp look amazing.
Here's the first person I met, a very sweet woman on the train to Antwerp. I immediately noticed her reading her book with a calm demeanor and graceful look, which was emphasized by the forest colors she was dressed in. The fur trimming and the cute deer-pin totally finished the simple but beautiful look.
my next "victim" was a supercool girl I immediately noticed (you'll probably guess why :)) when I got off my train and she was getting on it. She was immediately on board with my request and posed like a streetstyle pro! I love girls like her that don't give a f*** about what anyone thinks, takes balls the size of melons to pull of a look like that.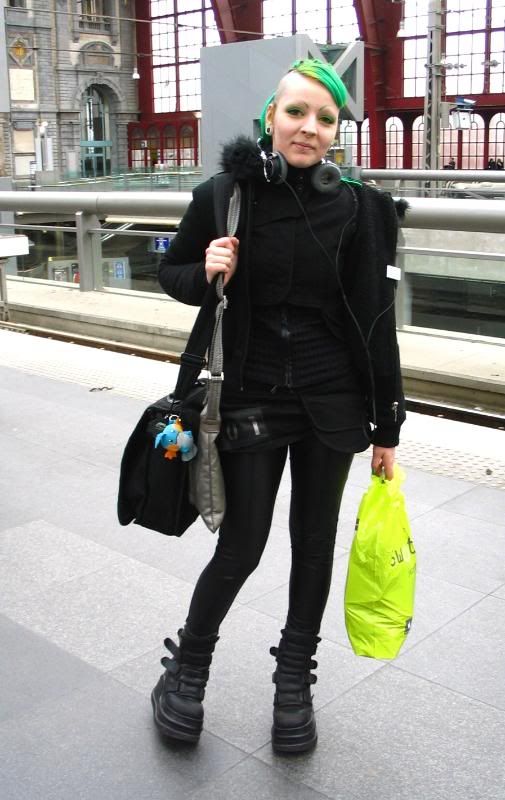 next was a classmate of mine. I noticed his bow tie and cool shoes first, but when I went up to ask him for his picture, I saw that he had shaved half his facial hair, totally awesome! I like surprises like that. Yes, he just came to class looking like this. So you see, I don't even stand out the most in my class!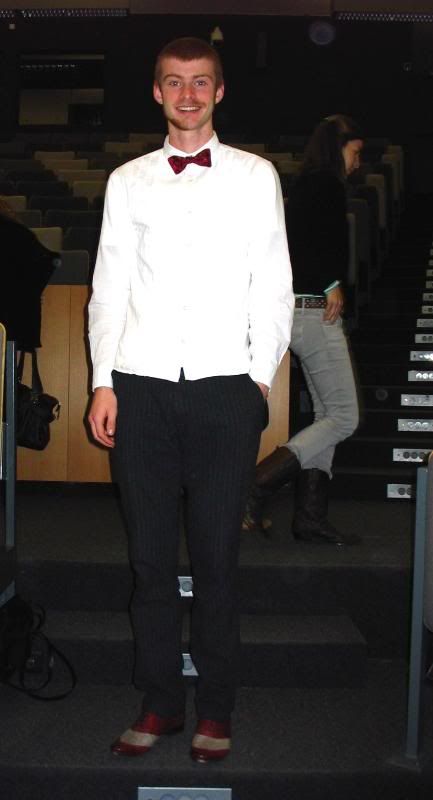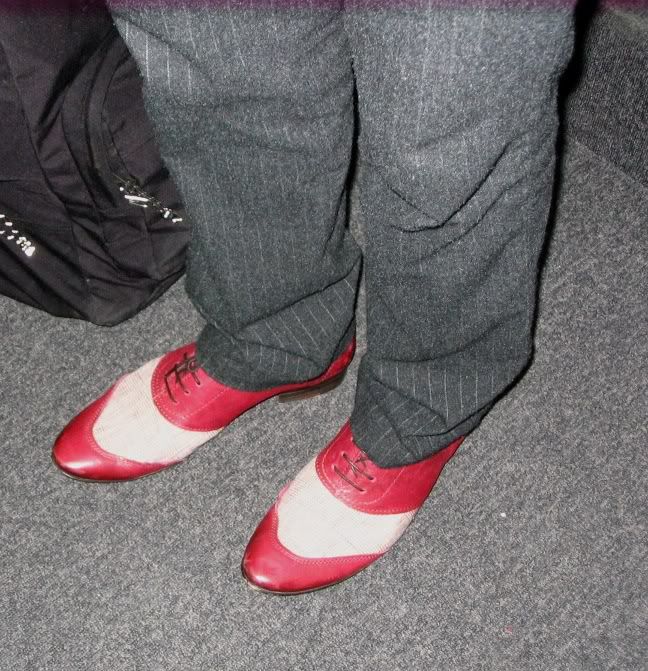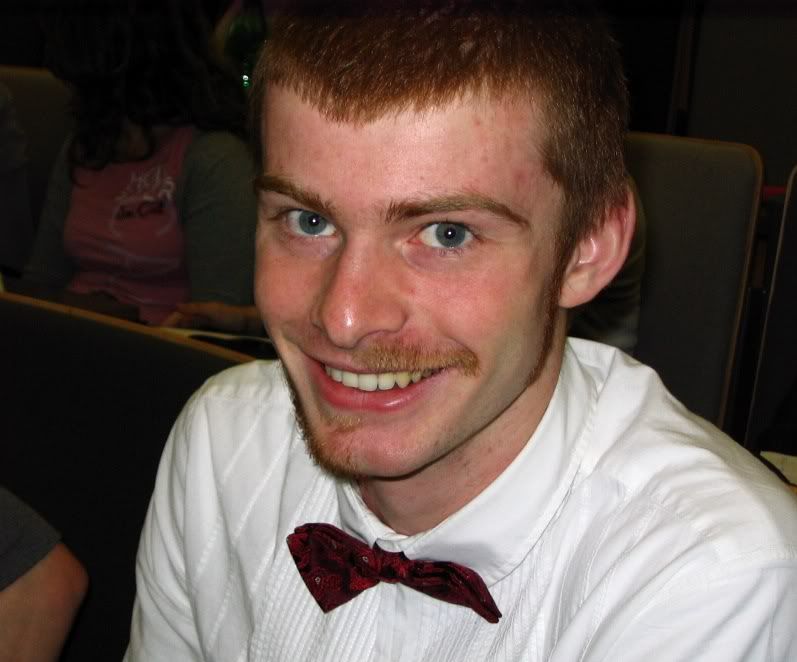 he shared his outfit details with me:
shirt: Day Birger et Mikkelsen
pants: Fittz
Shoes: Etro
bow tie: Etro

The next inspiring and drop dead gorgeous people I noticed where a couple shopping in COS. Too bad the lighting was so bad there since they are absolutely stunning and I didn't really capture it perfectly on camera (not that I claim I did with the other pictures, haha). The woman was wearing a sand-colored jumpsuit with those awesome shoes and pretty, classic coat and the guy was just looking pretty much perfect. I think my female readers will agree :)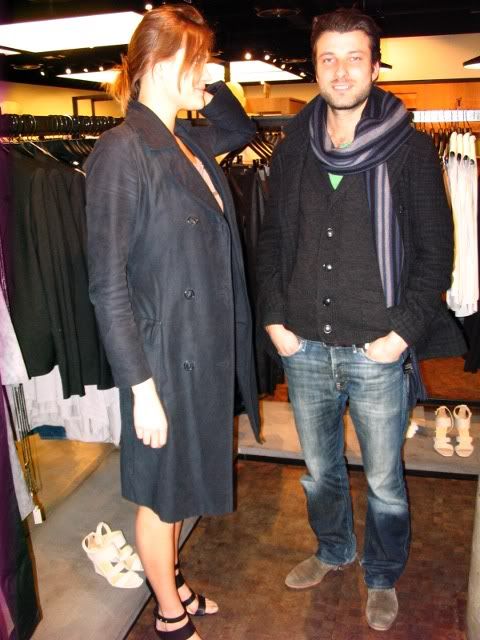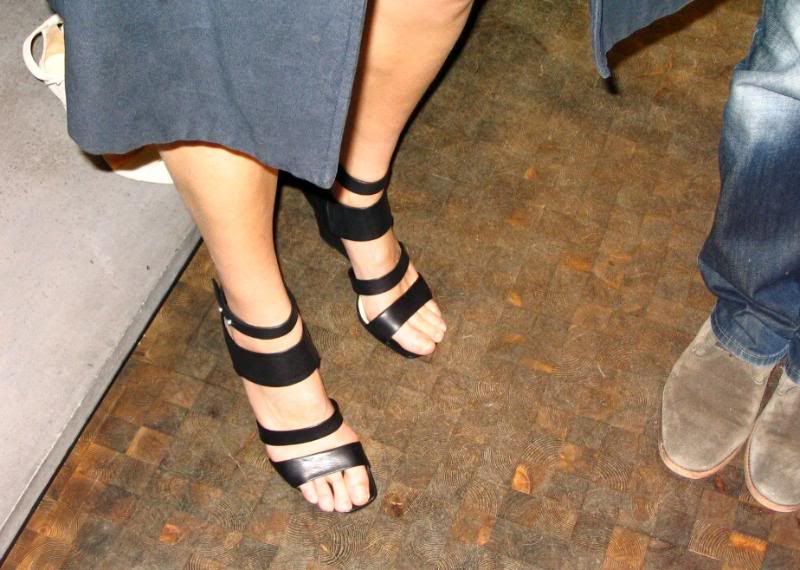 I really apologize to the girl because the flash washes her out and she was utterly gorgeous irl, I bet they are both models. But I think you can see how pretty she is anyway :)
My last find were these two guys, looking stylish as hell in there casual rocker outfits.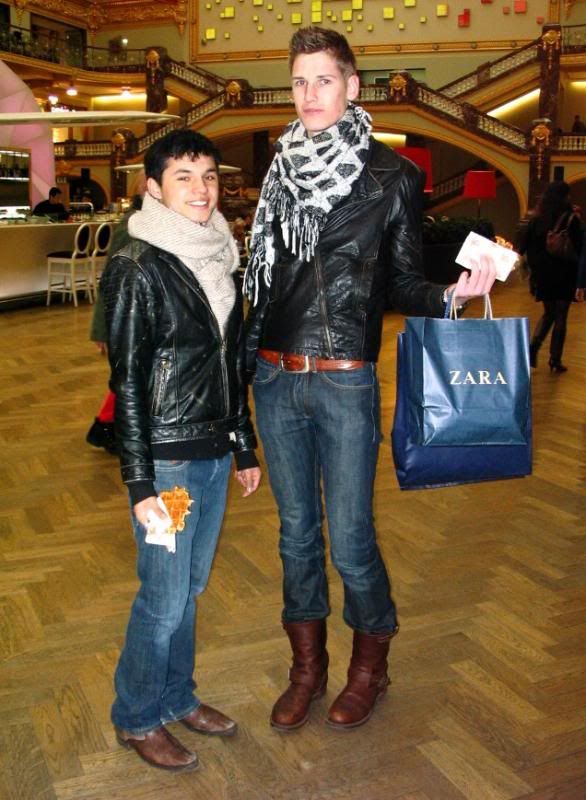 And they are both adorable to boot!
I want to apologize for the crappy pictures, but I don't have a great camera (totally need a new one) and I didn't have the courage yet to have people pose in the right place, with the right lighting. I hope you like it! :)
my own outfit: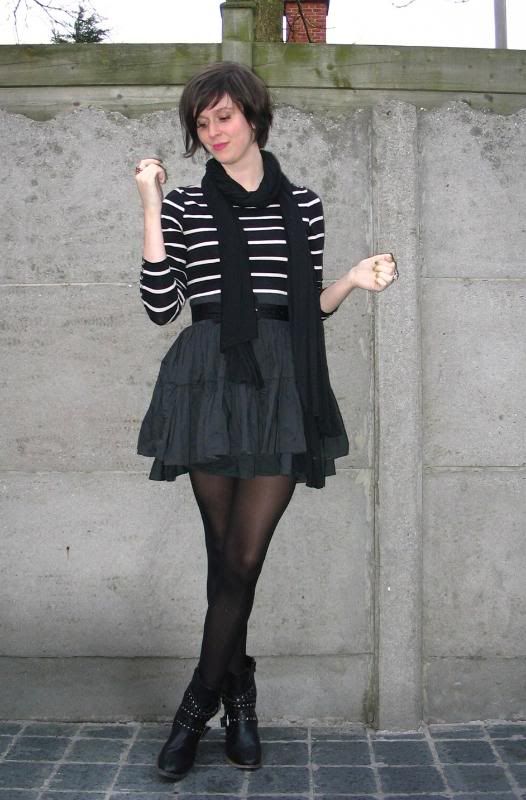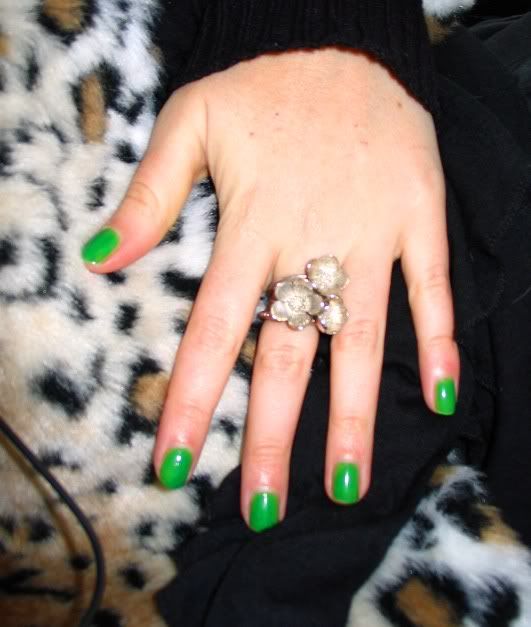 I feel like shit btw, my glands are swollen, I have a horrible throat- and headache, a fever and all my muscles are stiff. Bleh