Hey guys! First I want to say that I feel like a load has dropped off my shoulders now my french presentation is over: our presentation went great, I totally owned the debate afterwards and the professor didn't have anything negative to say so I'm incredibly pleased! :)
The group after us had a presentation about blogging and how it competed with "serious" journalism, so you bet I got in there and debated my ass off. I think bloggers and journalists have an entire different task in the media: journalists should try and be objective and will always write with someone looking over their shoulder. Bloggers are free, for the largest part, and are valued for their individuality and "real"ness. I really hate it when journalists nowadays get all scoop-crazy because they are being chased by the internet (and the internet will always be faster). This just leads to journalists publishing incorrect or inaccurate information, while it is the duty of the press to inform. A couple of months ago, the papers wrote that our queen had died. It was just something they had picked up on some site on the internet, written by a "source" called Jos Joskens, the dutch equivalent of John Johnson, listing a fake phonenumber a la 0478 000 000. And they still published it.
Seriously you guys, this is big news, you don't just publish something like that without checking your sources. The same thing happened when a spree-killing took place in a daycare centre, half an hour from where I live. The media battled to have the first story, so on every newschannel you heard something different: 10 dead, 2 dead, no dead etcetera. This isn't acceptable.
Anyway, excuse my rant, but I'd like to hear your opinion on the matter :)
I also got a nice refund of money back so I have some more financial leverage right now: does anyone have a tip for a good point and shoot camera, not costing an insane amount of money? I'm thinking of starting a section on my blog with streetstyle photography since Antwerp is filled with REALLY cool looking people. While I was walking to class today, it suddenly struck me how cool it could be to add some streetstyle photography to my blog since I don't know any Belgian Streetstyleblogs. And ofcourse, when I had the idea stuck in my head, I suddenly started noticing all kinds of people looking all kinds of cool. And I think I'm going to do it! I might try and start tomorrow. I just wonder of my current camera is up for it, so if the pictures fail, you won't get to see anything, haha :-D I'll just have to buy a new and better camera then. It is quite an investment, but this blogging thing isn't a fling, I love it. And if I'm truly going to work professionally as a fashion journalist, I'll need my own camera anyway :) I don't need or want anything fancy, just a point and shoot thingy will do.
this was my outfit today: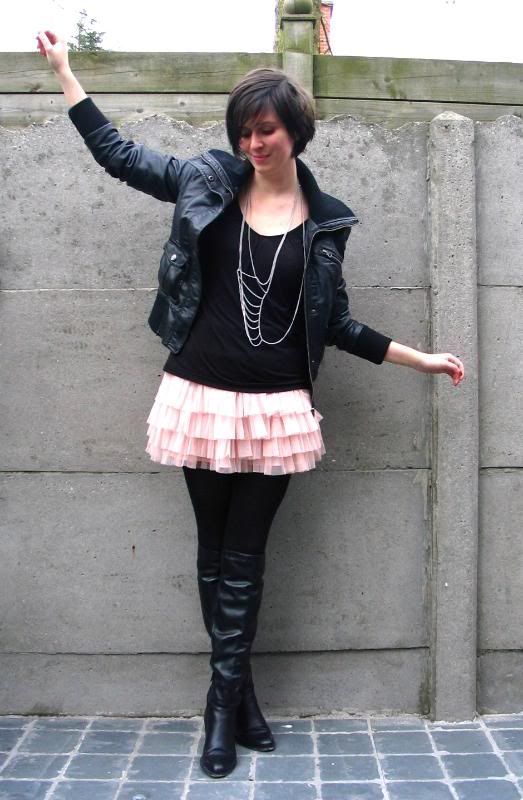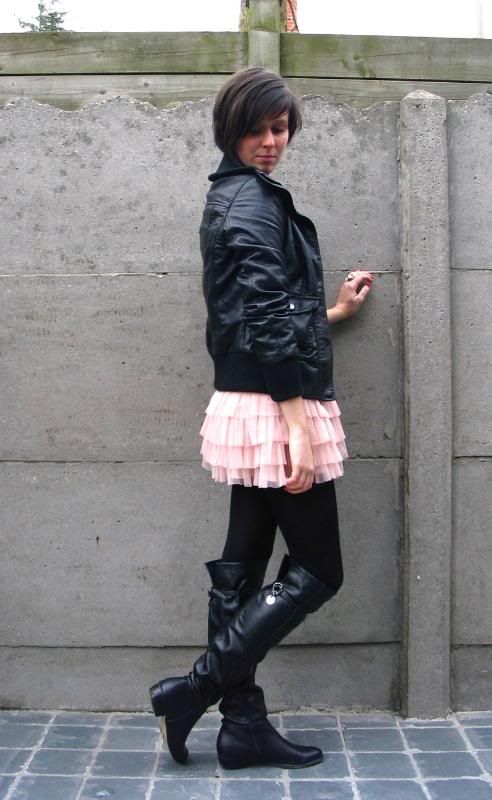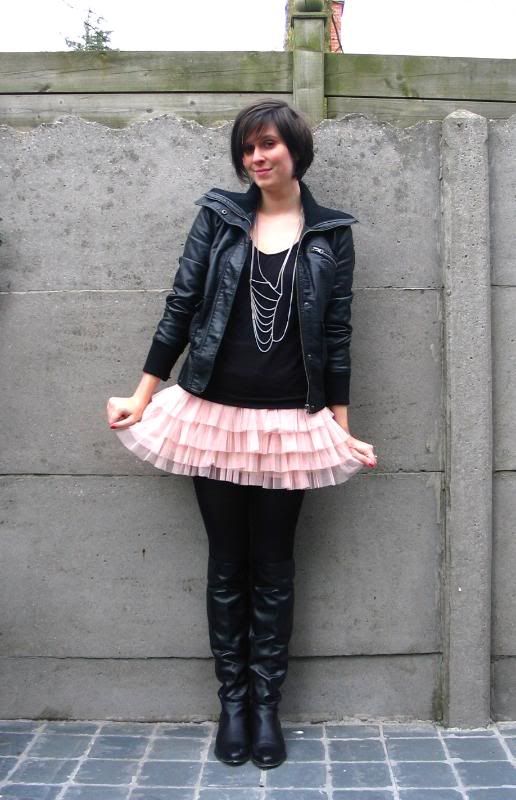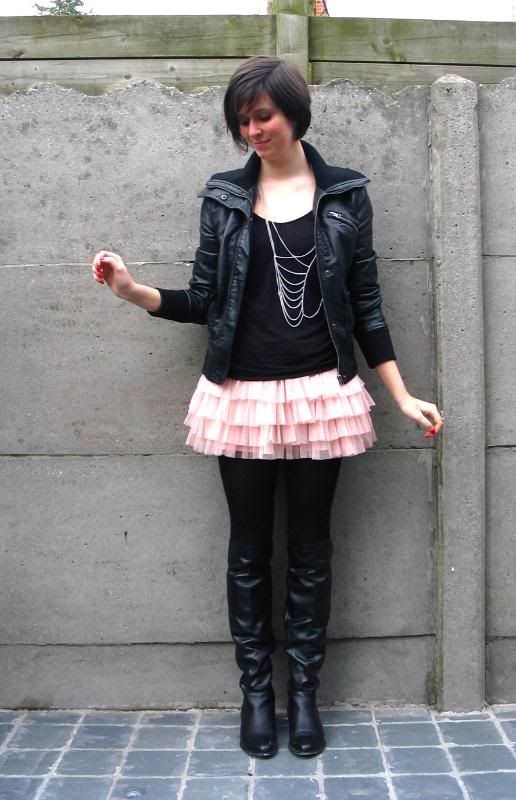 skirt: h&m
top: h&m
jacket: pimkie
boots: texto
necklace: h&m
and this is what I made for my boyfriend (I don't like chocolate pie :()
this is what it was supposed to look like:
this is what it ended up looking like:
here you can see the filling!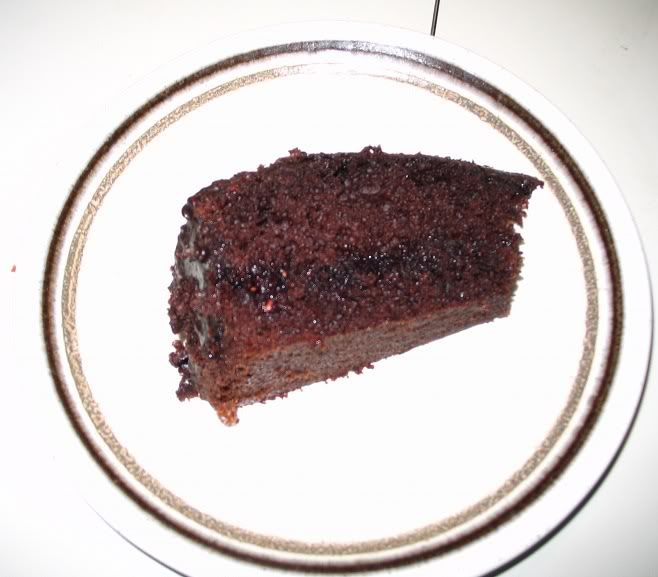 He loved the surprise so I guess it is a mission accomplished! :D