Just watched Burn After Reading yesterday, not expecting a lot, and I loved it. I had heard other people saying that it was a let down and that, while it did deliver a few good moments, they weren't fully convinced. I thought it was intelligently written, I loved that it had a message (people never being honest with each other, functioning as spooks in their own lives, always having a hidden agenda) and every character was just right. I recommend it if you want to watch a light movie that is still intelligent and a bit dark!
I especially loved Brad Pitt's performance: I've never been a big fan of his but I like his more humoristic performances. And John Malkovich ruled, ofcourse.


I've been studying Verbal and Non Verbal Communication today, and I took a break to take my outfit pictures:
top: h&m
skirt: pimkie
tights: h&m
shoes: sac d'anvers
flower pin: h&m
lipstick: hema
rings: alex monroe and six
my cats really don't like having their picture taken: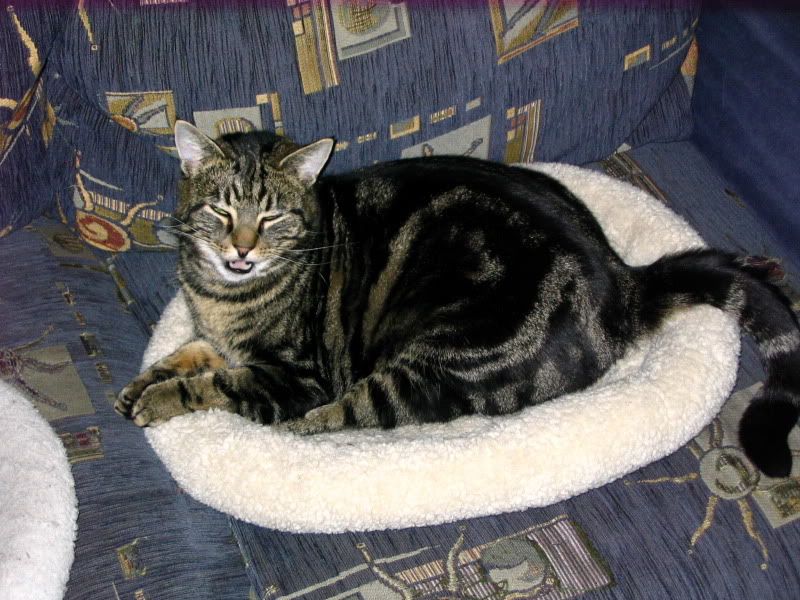 awww cute lil kitty cat
Currently on my to watch list:
Every Studio Ghibli movie I haven't seen yet.
kawaiiii
Also: how do you guys feel about Alexander McQueen's business being continued without him? I'm against it: they should just give another young designer a chance instead of continuing this house of McQueen which was obviously HIS thing, not just a label. But he once said in an interview that he'd want his name and label to live on after his death, so I guess that it's what he would've wanted...