Yesterday it was 10° celsius and today we're back at 4° celsius and it feels sooooo cold with the wind and the rain :( I'm totally ready for summer, dude. If I'd be more athletic I'd be waxing my surfboard, but being the girl that I am, I just stick to waxing my legs.
Not that I'm one of those types of girls that don't shave or wax during wintertime, I'd feel like a caveman!
I had this outfit as an image in my head: big poofy skirt with a menswear blouse , worn half buttoned up. I think I was inspired by the military trend that's having a moment at the moment :-D The color of the shirt is prettier in real life, something between gold and olive, but you get the picture: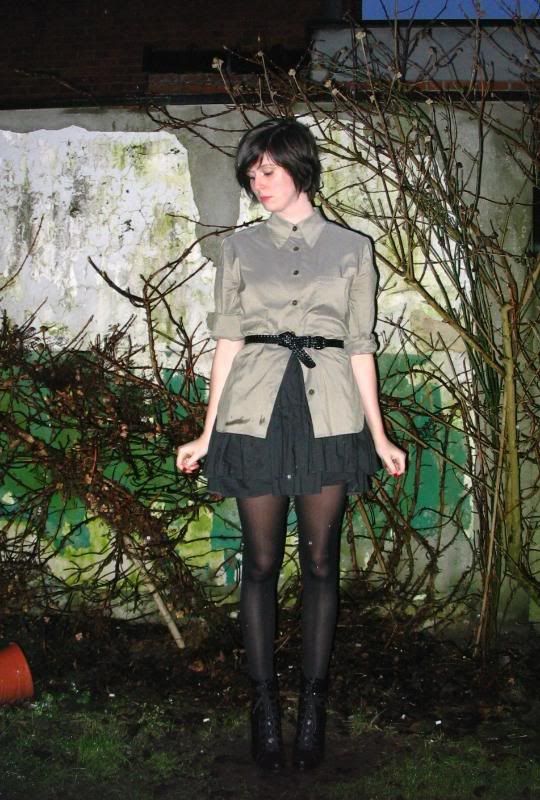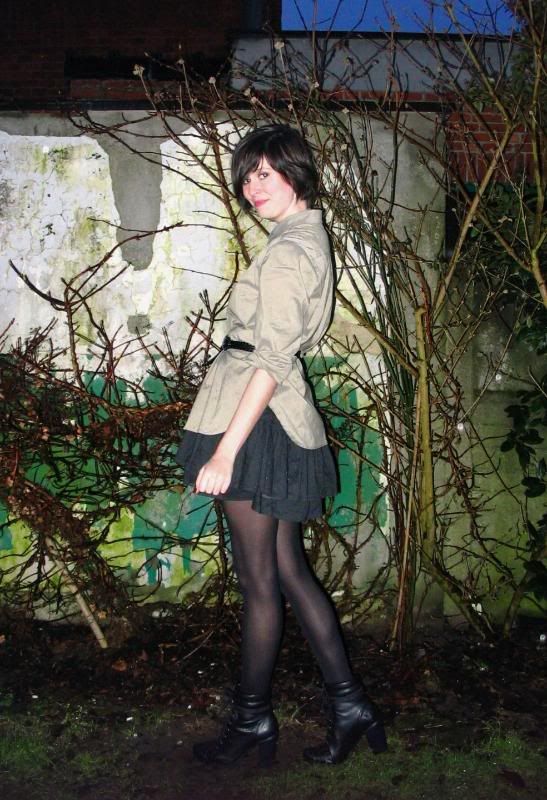 Listening to: Turbonegro - Fuck The World
Sometimes you feel like listening to songs that kick ass. I love me some guitars.