I am so happy, good things have been happening to me non stop today! I totally believe that god loves me right now. First, we got back our assignments for english. We had heard that the mean score for our class was 4/10 and that shit ain't good so I wuz like amagad noooo because I thought I'd done really well. And when I got back my paper I had an 8/10 and my professor asked me how I got to be so good at English! That is a superduper ego-boost ofcourse.
And then, because we got to leave early, I had some extra time to check out the shops before heading home, and guess what? I found that one coat that I had been dreaming of. You chictopians and friends probably know that I had been looking for this Zara coat in the sales. I almost bought it in the first week of the sales, but I changed my mind as it was still 70 euros and it was leopard, and I wasn't ready to fork over that much money for a coat that didn't go with everything (yeah, this is your mom speaking) and I probably wouldn't get much wear out, since it was faux fur and our winter never is that cold for a long period of time. And then ofcourse when I went back to see if it was still there a week later, it was gone, and I had googled countless images of bloggers looking stellar in that amazing coat or coats like it, and we were having the coldest winter in years here in Belgium. God didn't love me back then :( I looked in shops and on the internet for a similar coat, but nothing compared to it. I even contemplated buying it from ebay for an insane amount of money, but thank god I didn't because it suddenly popped back up in the shop today and it only cost 30 euros!!!!!!!!!! If my class hadn't ended early I would've never walked into Zara, and then the coat would've been gone because just after I saw and grabbed MY coat, two old ladies were ooh-ing and aaah-ing over them and bought one each! And the shop had only been open for half an hour... This coat is way too gorgeous to sit in a shop without being bought. And now I can honestly look at all those gorgeous fashionbloggers with their cute leopard coats and go "meh, MINE's better". Because it's true.
DUDE that shit is kerrazy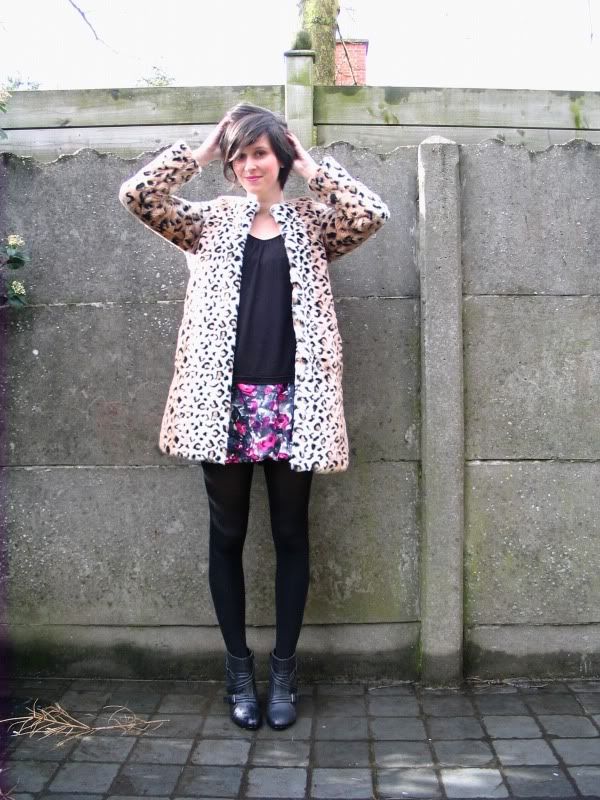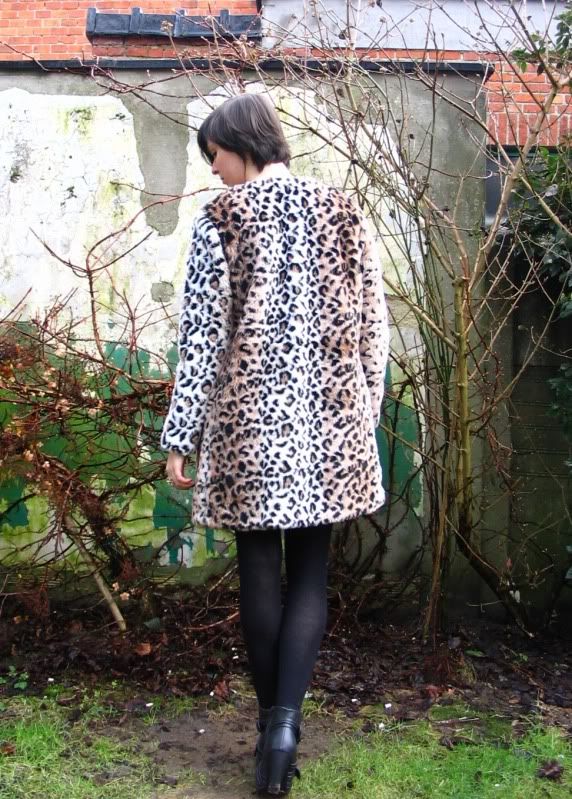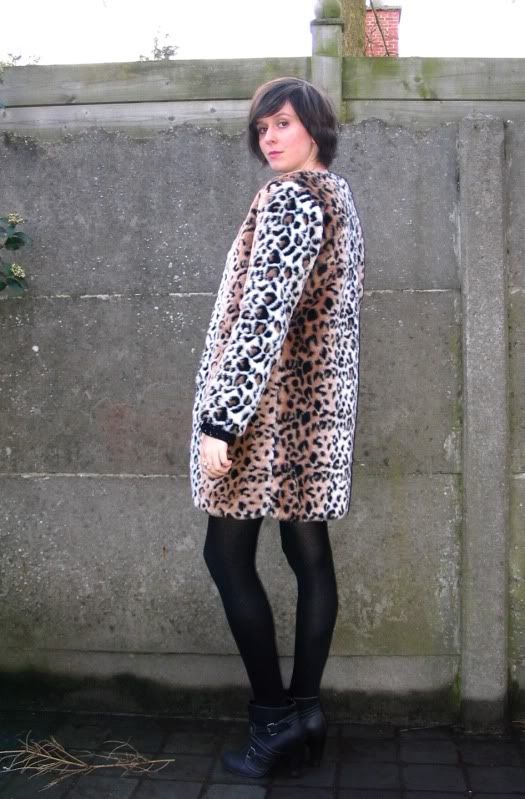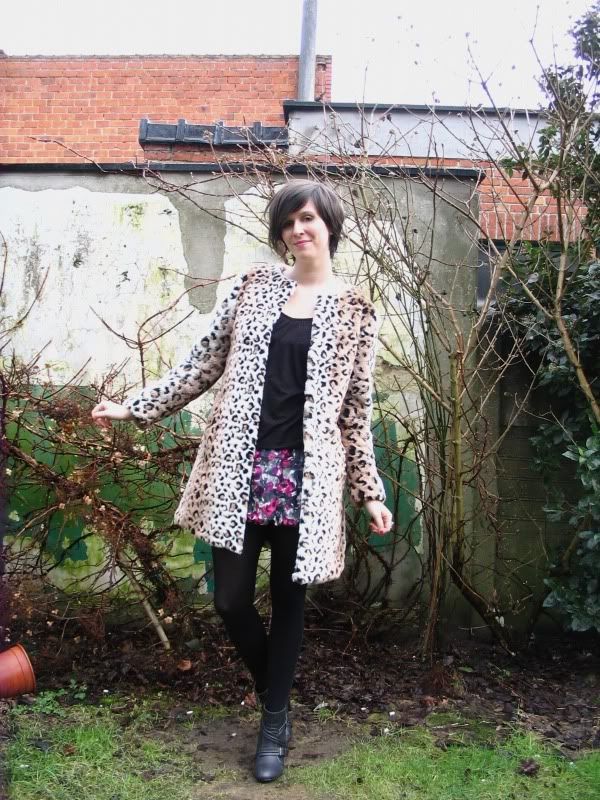 And this is what I wore underneath that glorious coat. You can't really tell from the pictures but this (new, also Zara, just 8 euros!) sweater has silver paint splattered all over it, amazing.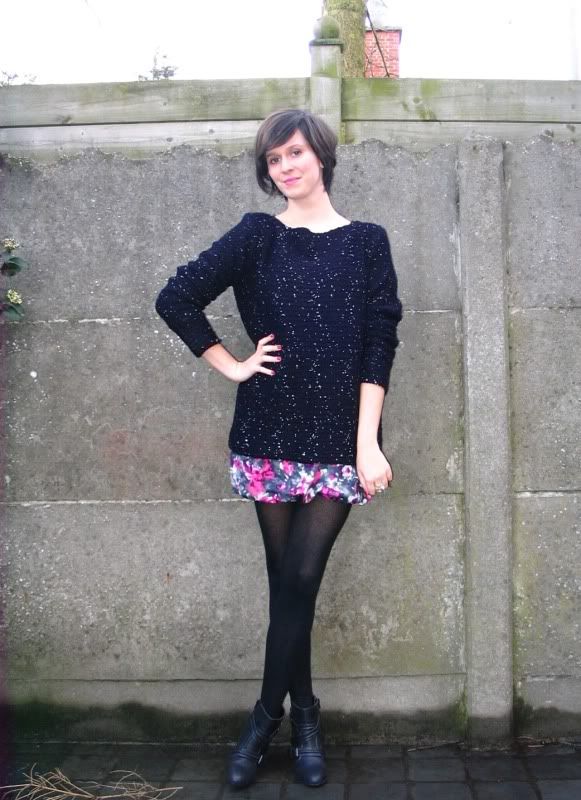 In an hour or so my friend is coming over and we're going to get her hair did. She's going for short hair for the very first time and I recommended my hairdresser because he does EXACTLY what you want him to: he doesn't cut it too short or styles it his own way, and hairdressers like that are so rare!
http://www.youtube.com/watch?v=4Wys9VzF-_E
I can't stop listening to this song. First time I heard it I thought it was too much of a Dylan ripoff, but it's just a real pretty song. Check it out!
also absolutely love this one: