crop top: River Island - biker vest, peplum skirt: Forever21 - sneakers: c/o Nike Air Max - watch: c/o Swatch
I'm PRETTY sure this will be my last bare legs outfit for the rest of the year. I mean, I'm strong, but the nerves in my legs haven't died off yo. Anything below 16-17°C and I'm out. But this particular lovely day two weeks ago was a bit of a fluke that necessitated being taken advantage of in the most harmless way possible: rocking the legz.

Isn't my outfit AWESOME? I mean I felt awesome wearing it. Comfortable, sexy, playful and bad ass. My boyfriend said I looked like my top half was going to a biker pub while my bottom half was going to Wimbledon, and I'm taking it.
How do you feel about schizoid outfits? :-D
PS: quick shout out to my new wallet. Micro wallets are seriously the bee's knees, and this Exentri wallet is purple, shiny, tiny and really sexy. Kind of like me!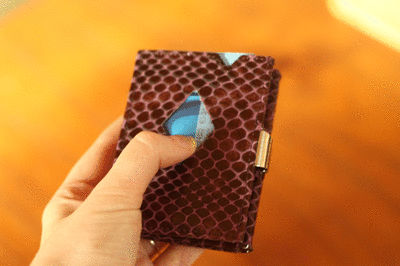 Just look at that little sucker slide in and out. It's almost PORNOGRAPHIC.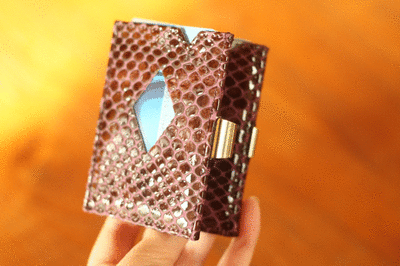 Oooooh the shiny shiny. Great tip for a Christmas present! The brand is actually from Norway, which is basically across the street from Santa's house. They come in a bunch of colours and are only 55€. You can thank me later.
Get them online, free shipping
.
Especially great for guys because seriously, dudes are hard to buy presents for. Or is that just my problem?