Bought this top at GUESS WHERE? Yep, T2 vintage. Seriously seventies and seriously adorable, and y'all know I love any combination of red (much more vibrant in real life) white and blue. THE COLORS OF MY HOMELAND YO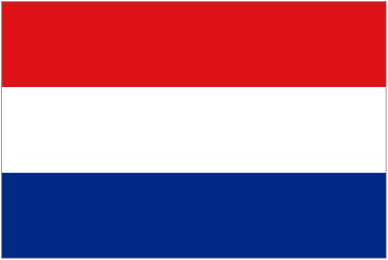 Now ain't that a beaut'? Haha I feel so ridiculous. I am not a patriot at all, but being an Englishman in New Yo... I mean a Dutchwoman in Belgium somehow makes me more aware of my nationality and what it means. I have only lived in Holland for the first 5 years of my life, but my parents still instilled me with certain values and personality traits that are absolutely positively very different from your average Belgian. Not that I dislike Belgians, it's just that my personal background makes me more aware of the special role that heritage plays in a person's life. Somehow I feel as if the Dutch history applies more to me and my life than Belgian history does, if you catch my drift. When I see pictures of old fishermen in small Dutch villages, it strikes a nerve with me that the Battle of the Golden Spurs fails to hit. To be honest, I've always had a ridiculous love for boats and fishing (whenever a videogame has a fishing minigame, expect me to POUNCE on that shit), so maybe that's the reason! :-D
God I'm such a blabbermouth, does anyone actually find this interesting to read? :-D ANYWAY CHECK OUT MY OUTFIT ITS COOL RITE
top: T2 vintage
skirt: Zara
belt: boyfriend's
toenailpolish: Catrice
fingernailpolish: Model's Own @ River Island
Totally in the mood for some herring and the Eleven Cities Tour now!
This girl's a real patriot, her face is even orange (our national color)!
But then again, I don't like herring and I can't even skate without falling on my ass every two feet :( I'm such a bad Dutchie.
By the way: thanks for your feedback on my video debut in yesterday's post!
@ Laurel: I speak Dutch, not German!! :-D
@ Naomi: I hope you were referring to the four English words I said in the video because if you weren't, you didn't even recognize me! :( :D
SO I just noticed the deadline on my Doortje Vintage Giveaway ended, so it's time to announce the three lucky winners!!
First: belt goes to ...
Catherine from That Silhouette Girl
!
Second: brooche goes to ...
Iris from Love The Fabric
!
Third: bag goes to ...
Emma from Scrapbook De La Emma
!
Say congrats to the girls, and don't be sad if you didn't win, I'll be putting up a new giveaway this week :)