Schooldays are boring outfit days for me. A pair of jeggings, a warm vintage sweater, menswear inspired boots, my satchel and a trench, doesn't get much simpler than that for me. Not even any mixed prints in sight! I do love the color combo of browns and blues. I wore a
very similar outfit
(ok the same except for coat and socks) a while ago, so this is another day of me recycling. Hey, we all need to think of the environment, especially with oil prices skyrocketing with all those middle eastern revolutions!
In other news, I just watched Cloverfield. MOVIE RECOMMENDATION OF THE DAY
I didn't expect much of it. Whenever movies get hyped up, I lower my expectations unless I can get their appeal on an intellectual level. This one was hyped. Boy, was this one hyped. But it was on tv tonight, and I didn't have anything better to do, so I gave it a shot! DUDE. INTENSE. I thought I'd hate the jerky cameramovements and to be fair, they did require a bit of getting used to. But the story and the effects are so engaging that you are constantly trying to figure things out along with the characters: what is going on in the distance? What just happened to our friend? Where are those creepy critters now? The messy camerawork TOTALLY contributed to that feeling, and to the overall confusion that such an event would undoubtedly cause. The characters weren't amazing, but the way they ended things with each of them was perfect. I loved how the CGI department found the perfect equilibrium between showing enough of the monster to have us FREAK THE FUCK OUT, and keeping it blurry as to have it be convincingly realistic. It always REALLY bothers me when CGI gets so clean and fluid. Like when you see every tiny hair on a CGI animal shine and move in the wind, unlike NORMAL hair (seriously, if you ever find a styling product that gives me that kind of shine and motion: sign me up). This one did none of that shiz.
It's my new favorite disastermovie!
I saw Inkheart as well, and I found that one thoroughly enjoyable, especially for a kids' movie. Better than The Golden Compass and Narnia (though I might be biased on that account because I LOVED the Narnia books and was majorly let down by the movie), and Paul Bettany RULED. One of the sexiest moviescenes I have ever seen, and in a kids' movie!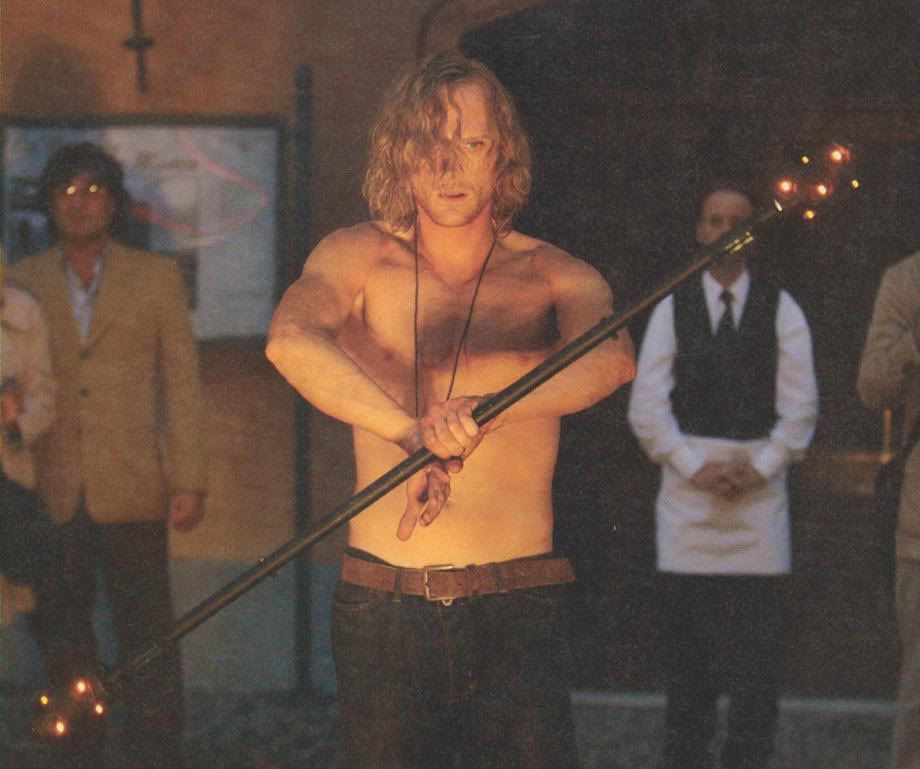 *picks up jaw from the floor*
sweater: vintage (T2)
jeggings, coat: Pimkie
shoes, watch: ASOS
bag: ZARA
ring: Alex Monroe