I used to wear black all the time, but lately I just haven't been feeling "right" whenever I dress in all black. It feels as if I'm taking the easy way out instead of thinking a bit harder to find a color combination that works, but sometimes black can be so chic, especially when paired with faux fur. This dress I'm wearing always made me think of movies in the style of Sweeney Todd or Moulin Rouge, with fun stockings, poofy skirts and lace up booties, and obviously the fur goes with that flirty/goth vibe perfectly. I'm wearing a belt that wraps around three times (at first I was wearing the one you see in the closeup, but the wraparound belt went better with it ), and my new second best ring, the snake.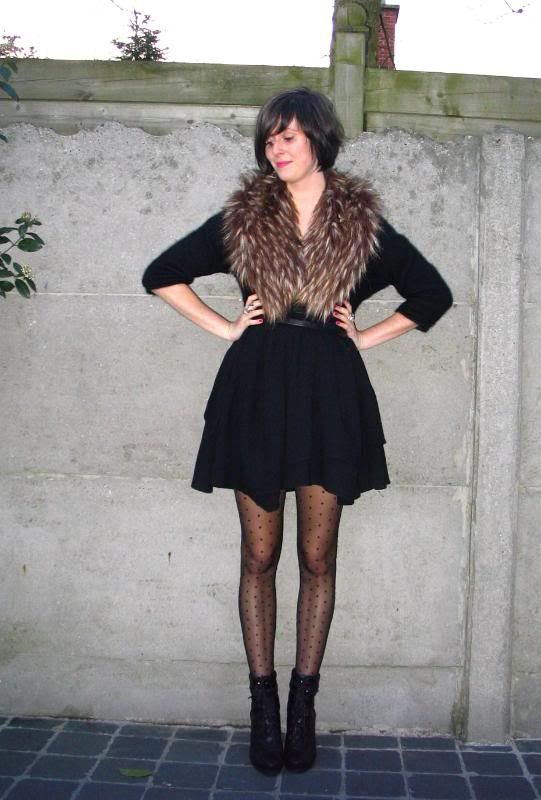 dress: zara
tights: h&m
boots: pimkie
cardigan: h&m
collar: h&m
belt: pimkie
rings: six, alex monroe
I actually love these dotted tights but I feel like they are quite hard to style with non-black looks, any tips? I love the way they make your legs look, somehow those dots make your legs more "perfect" to the naked eye. I don't want to go overboard though, pairing it with other prints is maybe too much or too girly for my taste?